The SIGN StormSuit Jacket fits very well to the torso. The combination of microfiber, elastic fabric and a water penetration resistance of 10 000 mm, brings great comfort and free feel while wearing the jacket. Some parts are available for quality digital print to bring unique details to your team's overall visual design. You can choose from different designs and styles.
The elastic ergonomic panels, eliminate the feeling of tightness in the sleeves and shoulders, giving you freedom of moves while wearing your StormSuit. The sleeves end with comfortable thumb hole. A lots of light reflection parts provide visibility and safety during your early morning and night runs.
The tight-fitting ergonomic hoodie has a special visor, which will give you comfortable protection against wind and rain.
There are pockets both on the top part and on the bottom for storage of everything you need. Not only for training, our StormSuit is also perfect for more formal occasions like opening/closing and award-giving ceremonies, team presentations, etc.
Description

Elastic Panels

Тhumb Place

Ergonomic Form

Reflective Parts
Windproof
Waterproof – 10 000 HH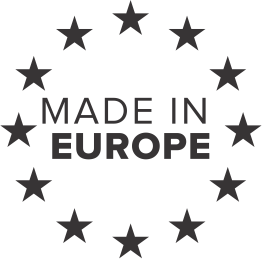 Made In Europe